Die gute Nachricht: Nach der Besetzung Westbeiruts durch die Hisbollah kehrt vorläufig Ruhe ein.
Hisbollah zieht sich zurück
Hezbollah TV announced Saturday evening that Hezbollah-led opposition forces would withdraw all their gunmen from Beirut in compliance with the Lebanese army's request.
Ob es sich dabei um einen taktischen Rückzug handelt, lässt sich zur Stunde nicht sagen.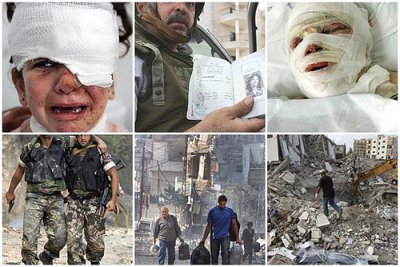 Al Jazeera hingegen befürchtet, dass der Nahe Osten in diesem Sommer erneut in Flammen aufgehen könnte:
Will the Mideast go up in flames this summer?

The fear in the region is of another war breaking out between Israel and its neighbours, a war which would engulf [verschlingen] Lebanon, Syria and the occupied Palestinian territories — and even risk an intervention by Iran.

In view of America's close alliance with Israel, American interests would inevitably be affected.
— Bigdaddy
(Photo: Terry Wha)